Contact Us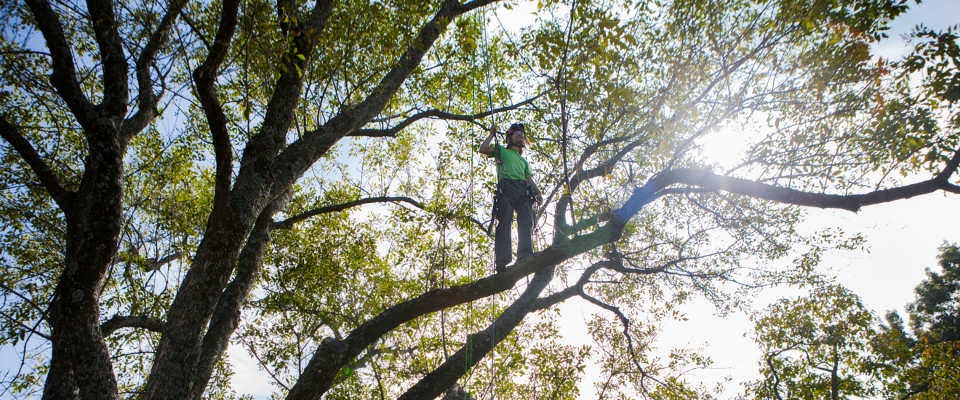 A little more about us
In the state of AR, it is legal to not cover subcontract employees (if there are less than two of them) which means that the homeowner could be held liable for any injuries sustained while on their property. Just because they have "insurance" doesn't mean they are covered!
We carry FULL worker's comp insurance that covers all our employees. We are insured and bonded with both specific tree coverage general liability AND full workers comp coverage on all employees for work at height. There is a difference! We choose to carry full insurance because it is the right thing to do and worth it for our customers' peace of mind.
All of our pruners are licensed pruners by the City of Fayetteville and we have two full time ISA Certified Arborists on staff. Two others are in apprenticeship to take their ISA certification exam soon.
In addition to proper work certifications, all our full time production employees are certified in CPR and First Aid.
We find out where underground utilities are in the area. We always call for a utility locate before we grind the stump.
For appointment requests or more information, please call 479-841-3804.